Founded in 2005 by engineers with many years of hands-on expertise on database and application systems, Koza Technology has been helping small to large-sized businesses, global enterprises, organizations, and government departments to to lower their database system, application support and portfolio costs while boosting performance and availability.
All our staff is on-shore North America. Our dedicated experts work together on and off site, 24/7,  to resolve database, website and server outages and emergencies, as well as manage your production environments, minimizing downtime. Our teams are exclusively dedicated to client projects from inception through to delivery.
Our flagship service is high available and high performance SQL Server implementations, upgrades, licensing cost reductions and outage resolutions. We have successfully completed many mission-critical SQL Server projects. Take a look at our Testimonials Page for some of the feedback we've received.
Our Core Differences:
Founded by Technical Experts: Our two founders are a hands-on database systems expert and an application architect.
Lowest Possible Cost Without Compromising Quality: We minimize management and operation costs.
High Quality: We are all engineers. We do not outsource our services.
Best Possible Response Time: You can call the assigned level-3 support engineer directly.
Unbeatable SQL Server Performance Optimization: We achieved 60x–100x performance gains in many cases. (Yes, you read that right!)
Unbeatable Web and SQL Server Outage Resolution: We respond to outage calls late nights even for first time clients, and resolve them by early morning.
Expert SQL Server Consultants: Our SQL consultants have more than 15 years' experience in multiple industries, and are top-level.
Happy Clients, Long-term Relations: We have been in business for more than 11 years, and have maintained some of our active contracts for over 10.
Our Motivation:
We are proud engineers who thrive on:
Keeping your systems up and running with no downtime.
Improving ten-fold your database and web application performance.
Supplying a service that permits you to sleep well while we are taking care of your servers overnight.
Completing your software, web and database projects on time and under budget. We are proud when everything works.
<div">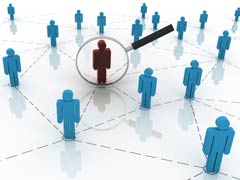 Service Area
USA States and Cities:
New York, New Jersey, Pennsylvania, Illinois, Michigan, Wisconsin, Iowa, Ohio, Massachusetts. Chicago, Boston, Washington, D.C.
Canada Provinces and Cities:
Ontario, Quebec, and all other provinces. Ottawa, Toronto, Montréal, Québec, Calgary, Saskatoon, Winnipeg, Vancouver.
We are a global supplier for remote database administration and server management services.
Operations Center
1 Nicholas Street, Suite 700
Ottawa, Ontario, K1N 7B7
Canada
Phone: 866-279-5692 toll-free
Phone: 613-212-5050
Fax: 613-604-1009